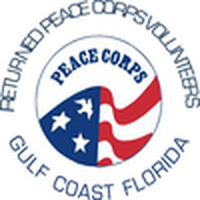 Order and Progress: A Brazilian Peace Corps Saga
By Jack Epstein and Chuck Fortin (Brazil, 1968-1970)
Authors
Jack Epstein received a BA in Latin American Studies from UCLA. He is the foreign wire editor for the San Francisco Chronicle. He previously headed the newspaper's foreign service department, overseeing coverage by freelancers and stringers from Europe, Asia, Africa, the Middle East and Latin America. In 1993, he moved to Rio de Janeiro where he worked until 1999 primarily for the Associated Press and TIME magazine.
Charles Fortin earned his doctoral degree through the Institute of Development Studies (IDS) at the University of Sussex in the United Kingdom. He completed his MSc in urban and regional planning at the University of Wisconsin, Madison, after graduation from the University of Notre Dame. Having taught for 18 years at the Federal University of Pernambuco in Recife, he joined the Inter-American Development Bank as evaluation officer assessing the environmental impacts of IDB programs and projects.
Abstract
As Peace Corps volunteers, Jack Epstein and Chuck Fortin arrived in Bahia, Brazil just four months before the military government enacted harsh repressive measures of the Institutional Act No. 5 in December, 1968. In their respective favelas they operated under the vigilant eye of local police authorities who squashed community organizing initiatives and even issued an all-points-bulletin for Jack's arrest. After vacation through the Amazon oblivious to police pursuit, they returned to Salvador and Jack was immediately hustled out of the country for fear of arrest, imprisonment, or worse. This saga tells of his exile, of conflicts and tense negotiations with Peace Corps authorities, and his forbidden undercover crossing of the Brazilian border in time for Chuck's wedding. The story describes the challenges and modest outcomes of community development under military rule. Later, under more favorable circumstances, they both returned to Brazil and, for several years, continued to make their presence felt.
---